Virtual Fitting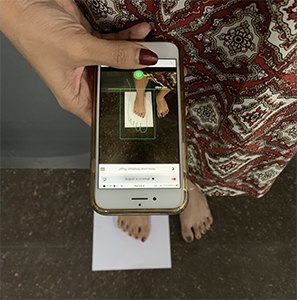 Everyone's been sort of been using this term loosely for the last decade or more, but what does it really mean ? Virtual fitting simply put means the ability to predict fit of a particular garment or footwear over the user body. In reality, this system is meant to help you simulate different fits – as if you were trying out an item.
Why is this so key ?
Given that several new brands launch every quarter and almost most them have never have physical shop – the only way you can try out their garments or shoe is by making the first purchase. Even if you get the first one right – every time there is a new style, new fabric there is size adjustment required. In the pre-online era, for each item manufactured, it was assumed – it will be tried out in the store. In fact the whole sizing system was made about 350 years ago ( 1647 according to SATRA website ) for batch manufacturing and not really intended for online shopping.
How does Virtual fitting work ?
For virtual fitting to be successful it essential for the user's body profile in some measured along with clothing or footwear measurement. Several virtual fitting companies are building technologies to capture a consumer's body profile in the simplest and fastest way possible , which will definitely help in solving the issues. However – just knowing that the garment is   "Medium" is not very useful as this provides no indication to the actual measurement. The key will be to build a smarter database off the actual products and help a standardization of the inventory.
Why is the problem acute in footwear ?
Unlike apparel- where wearing one size big or small in many cases maybe only an antithetical compromise- with footwear it functionally impossible. Either wearing a shoe too small or too big can a fair bit of trouble starting with blisters to sever back pain. How do we hope to solve the problem?
We at www.shoesize.tech have a quick and easy technology to measure your foot length and capture few other critical dimensions and shapes. We also work with footwear brands to help standardize the shoe sizing. Our system provides a fairly accurate simulation of how the shoe would fit on your feet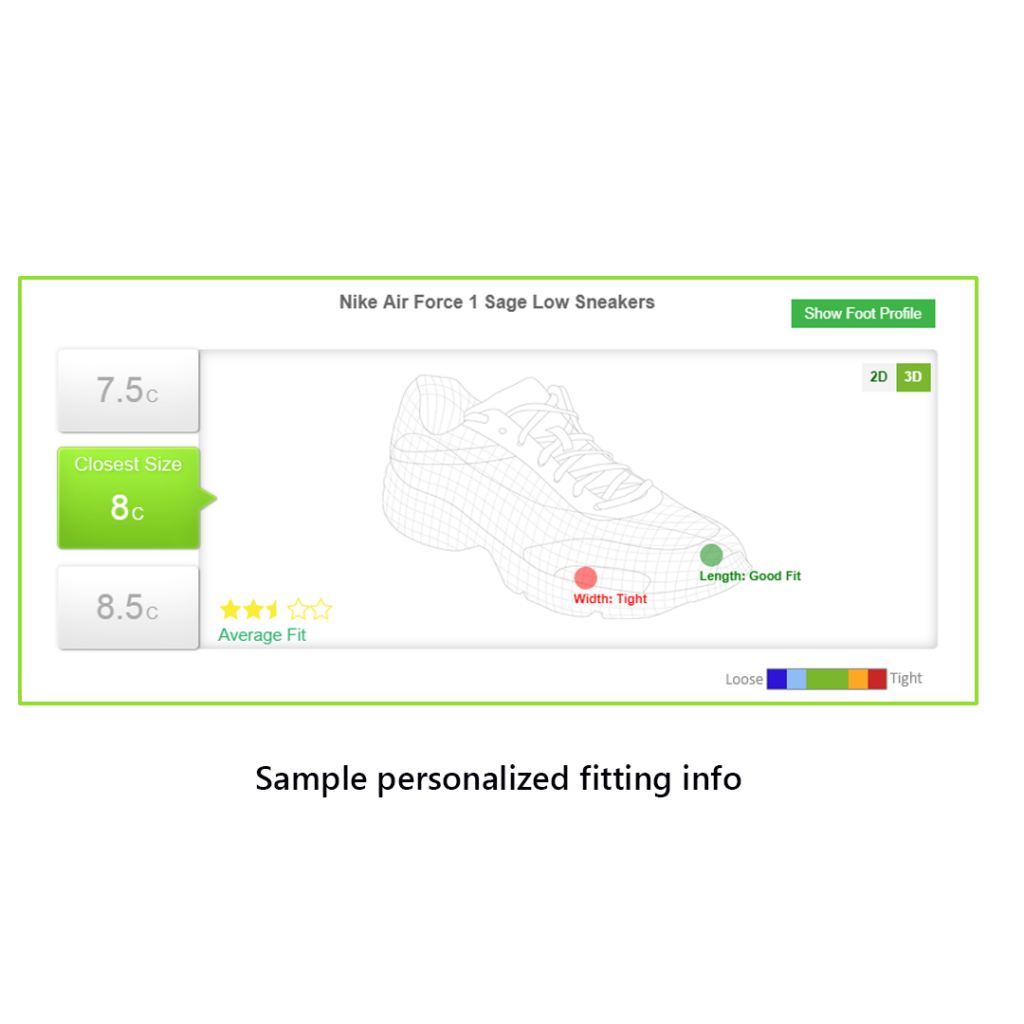 What 's coming next ?
As more and more brands and retailers take their business online – virtual fitting rooms are expected to become a norm and who knows  might even become the default version in physical stores also.