store-solution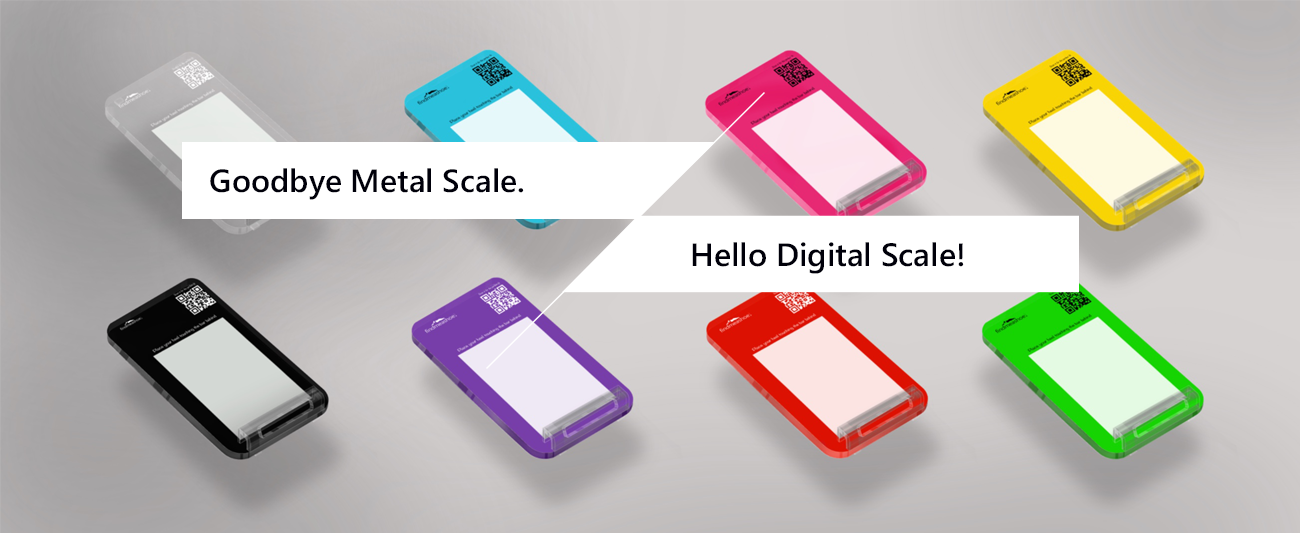 Do-it yourself Instore Scanner
DIY Foot scale can be used by the customer with his/her mobile phone using the QR code printed on the scale. It needs no upfront investment. It's designed for smaller format stores to save space.
The hardware format consist of a portable ,light pad which can be placed anywhere. The scale comes with a QR with can be used by any device including the end customers to get started on the sizing process.
The scale is available in multiple colors can be branded as required.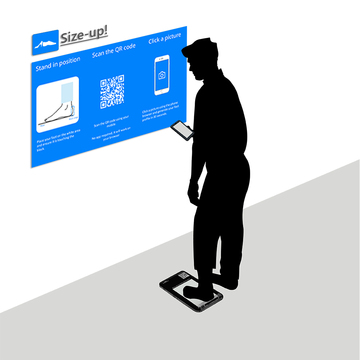 Stand Alone Instore Scanner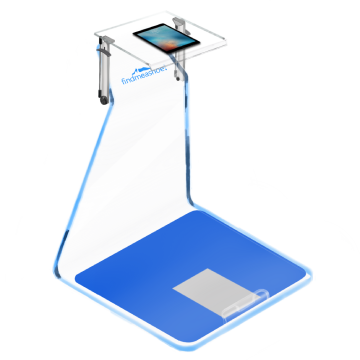 Store Foot Scanner can be used as a focal point for customer experience at larger stores. It looks like mini-kiosk where customers can scan their feet using the store device provided on the kiosk.
The device attached on the kiosk can we substituted by any standard tablet or phone.
The design of the kiosk can customized and branded as per a store's requirement.
---
Laser scanner accuracy
With our unique approach of Machine learning we can match the accuracy and data depth provided by a 3D Scanner
---
No upfront investment. Pay as you go service.
The investment on hardware is very low and the service is charged as per usage.
---
Quick Launch
The service can be launched as early as 4-6 weeks with less than a couple of days of integration work.
F.A.Q
1. How is this different from the standard size scale?
We benchmark each shoe model and measure each user's foot to provide a fit & size match.
2. Does this service work with all kinds of shoes?
Yes, we support all models. From Flip-flop to formal shoes we've got you covered.
3. What e-commerce platforms do we support?
Our service can be integrated with all standard platforms along with customs one too. A typical Shopify integration takes around a couple of days with an out of box set-up.
4. How do we charge for the service?
Depending on the volume of traffic on the site, we charge a monthly subscription fee or based on sales commission.
5. What is the output of the service ?
If your shoe model-specific data is added to our system we will display a personalized size recommendation. Otherwise, a recommendation will be offered based on a standard size scale or a brand-specific scale.
6. How many foot measurements are being captured ?
The single picture captures 6 measurements, while the two-picture app captures 12.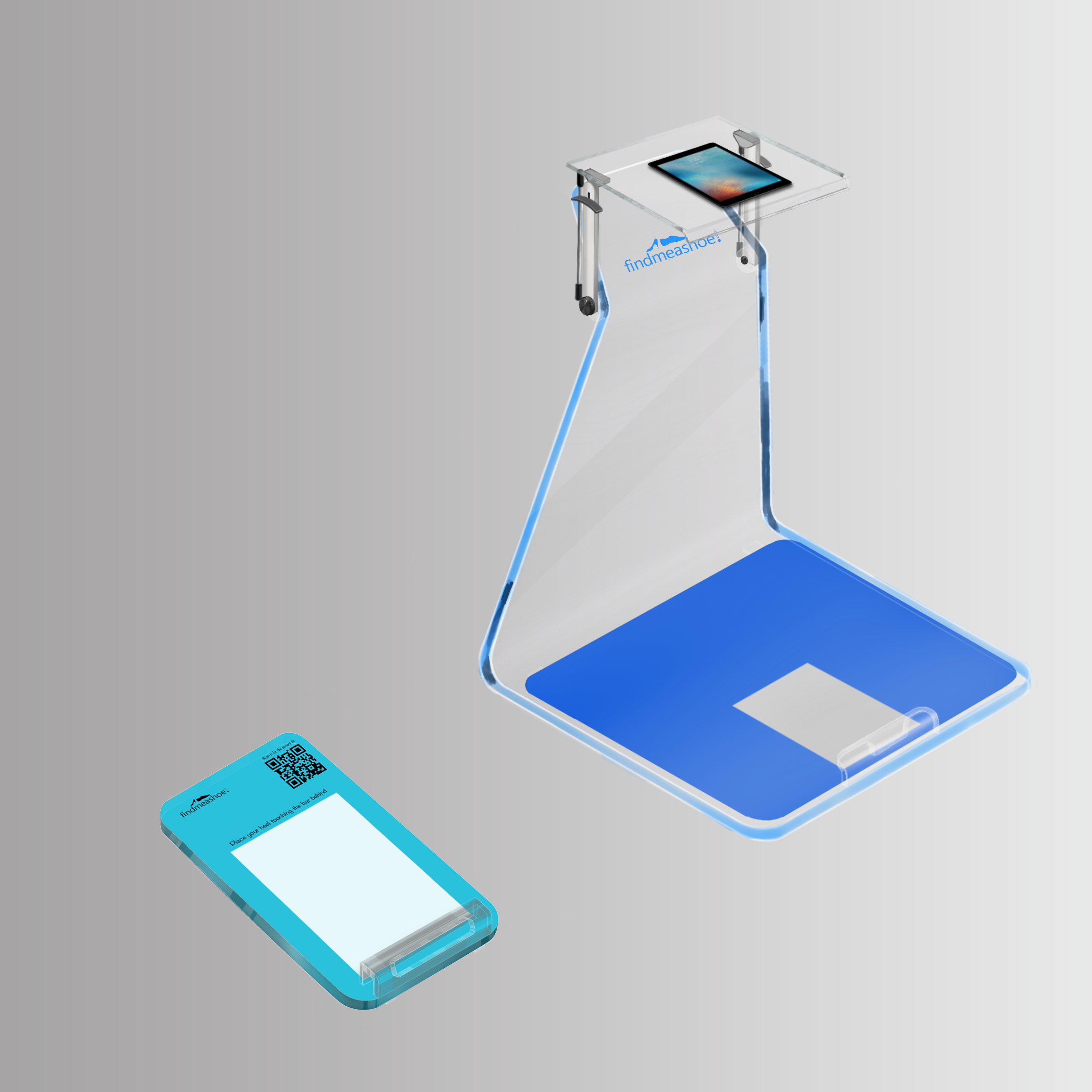 Benefits of an Instore solution:
Offers a personalized shopping experience for customers
Foot data builds customer stickiness
Express shopping for customers
Increase sales efficiency for stores
Make more omnichannel transactions with endless aisle
Foot data & recommendation service enables shoppers to keep coming back to online store (instead of buying from marketplaces/other shopping platforms)
Enable store staff with the best technology & knowledge base
Increase Footwear Sales
Optimize inventory with customer foot profile across geography